By Summ @ January 24, 2012 at 11:19am

It's no secret that Meilin likes to show skin, some would say too much skin. I say that's ridiculous. You may have noticed a few new costume sets for Meilin in the Cash Shop that are hotter than fire. No one likes to blend in with the crowd, you have to stand out and Meilin does so with these costumes.
The Flame sets are some of the most risqué outfits available for Meilin and they don't disappoint. The Red and Black variations feature black thigh high stockings with jet black boots. The dresses are similar but are available in both red and black respectively. With the mid-section removed and hips exposed, Meilin uses her beautiful physique to distract enemies then destroy them.
Red or Black, that is the question…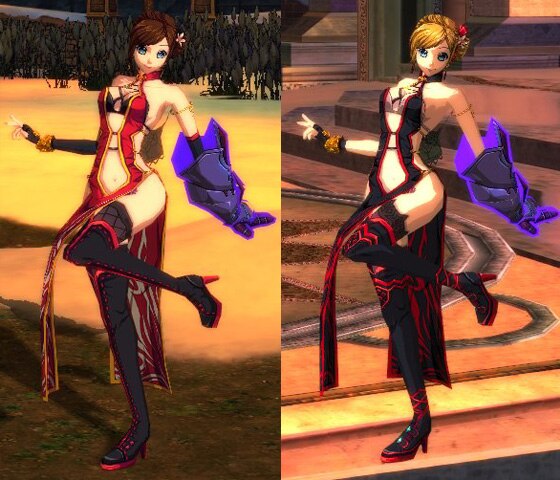 If you want to peakcock a bit more the Yellow Flame costume is a perfect option. While the dress is the same design as the red and black, the yellow pops and makes Meilin's beauty more prominent. The yellow outfit also features thigh high brown lace-up boots and accents. Her auburn hair and yellow flower compliments the overall style.
Black and yellow, Meilin's favorite.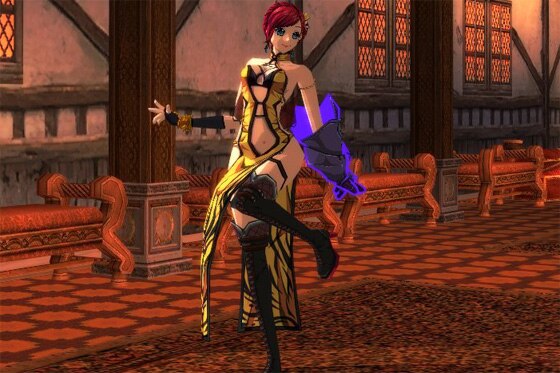 You can find all of these styles and more in the Rusty Hearts Cash Shop. If you're new to Rusty Hearts and unfamiliar with the Cash Shop, you can get more details here.