By Pinpointerror @ June 19, 2012 at 5:13pm

In the desolate and icy region of Mt. Eda, allies and enemies keep their distance to maintain what little order is left in that region.
However, misguided adventurers and quest seekers venture onto Mt. Eda not knowing about the dangers that are scattered along its peaks.
Hiding high above on Mt. Eda, Ghost Wolf Shadiz patrols the path leading up to the Northern Cliff. Details of how this beast came into existence are very scarce and are only told through stories around the few refuges on Mt. Eda.
Shadiz Patrolling his Domain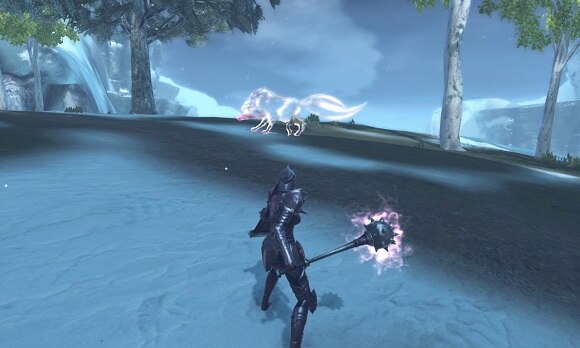 Normally very passive, any aggressors daring to take it on to prove their strength will soon realize their mistake. Attackers will fare better attacking it from afar as Shadiz's Tail Swipe move will knock anyone nearby down, leaving them vulnerable to further damage.
Tail Swipe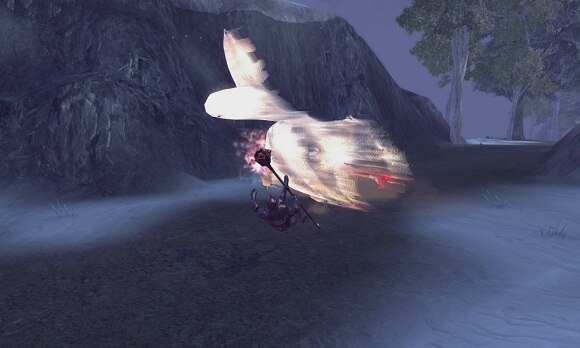 One would also be wise to avoid any lunges by Shadiz since it deals massive damage.
Lunge Attack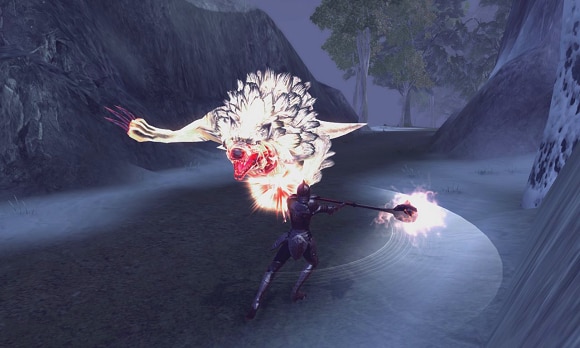 Don't let Shadiz out of your sight for fears he will enrage, ready to tear you apart.
Shadiz Enraged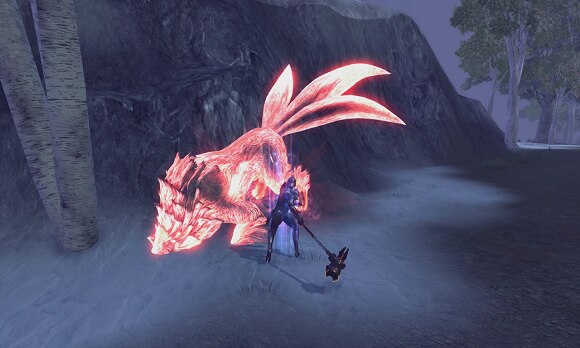 See as our hero tries to get the upper hand on this Boss Monster to deal the finishing blow and clearing the path towards the Northern Cliff.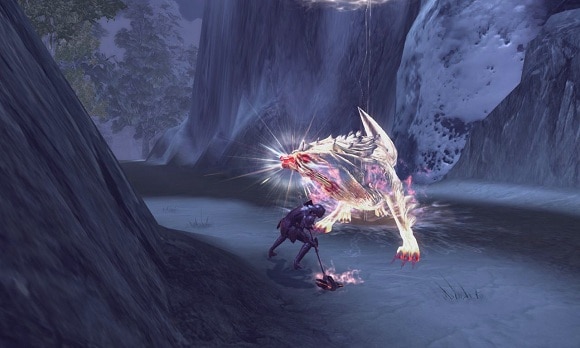 The Finishing Blow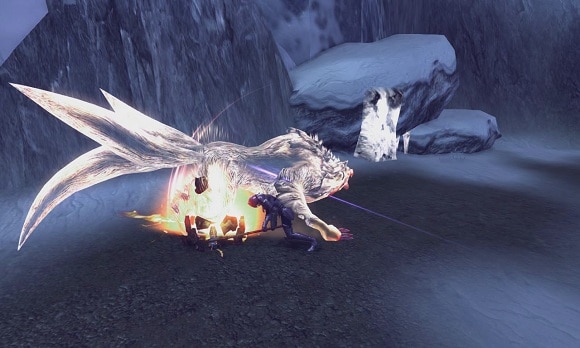 Fortunately for our hero, she lives to see another day and Mt. Eda is temporarily safe. But for the fate of many, their shattered bones and broken shields cover the roads to serve as warning to not anger and antagonize Shadiz.
Are you ready to take down this beast? Do you want to be Mt. Eda's next hero? Sign up for your chance by registering for our Closed Beta Testing.
What's next for RaiderZ? Stay tuned as we will preview a brand new zone showing how action-packed Closed Beta Testing will be in an upcoming post.
Like us on Facebook for the latest news and fan-exclusive content! And, don't forget to follow us on Twitter.
Free to play – Monster-hunting action MMORPG – RaiderZ