By Pinpointerror @ November 6, 2012 at 12:42pm

Monster hunting and fast-paced, action-pack combat is what RaiderZ is all about. In order to survive any encounter, you must execute dodges and attacks with precision. Any experienced adventurer knows they must hunt together or die alone in the Kingdom of Rendel.
Not every adventurer comes back to tell their heroic tales, however. This is where you come in! Throughout November, we want you to capture in-game images and/or videos of the most gruesome deaths, the toughest fights where you didn't make it out alive, and submit them to our 1000 Ways to Die Contest! We will award one grand-prize winner (Logitech G510 gaming keyboard, G700 gaming mouse, White Arrod Mount, and Swimsuit Costume) and three runner-ups (White Arrod Mount, and Swimsuit Costume) with in-game and real-world prizes for the most creative entries!
Entries must be received by the end date, December 3, 2012, to qualify. You can submit multiple entries so get creative. Upload your images and/or videos to a hosting site, like imgur or YouTube, and email us the links to your entries. Include your character name and server in your email.
Contest begins: November 6, 2012 at 11:00 A.M. PST (Pacific)
Contest ends: December 3, 2012 at 12:00 P.M. PST (Pacific)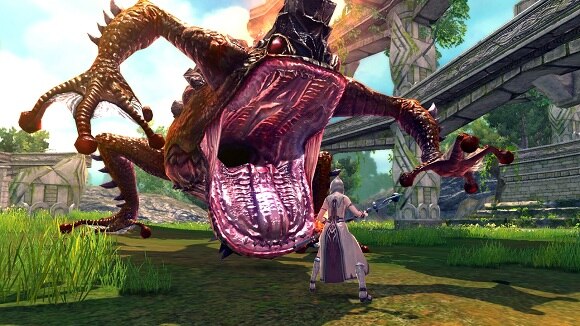 Eluga looks hungry.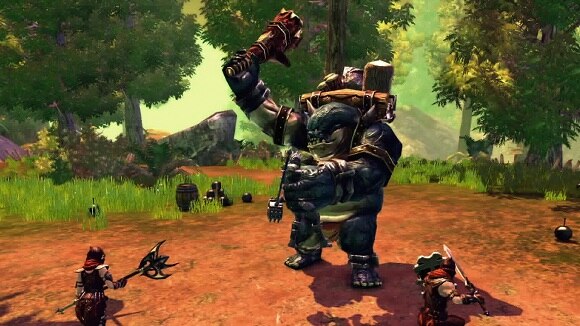 This Borgo fight will not end well.
Those are just a few examples. The more creative you are – tell a story, perhaps! – the better your chance to win. We will highlight our favorite submissions throughout the contest period. Happy hunting!
Discuss the contest on the forums.
Get more fan-exclusive content by liking our Facebook Page, follow and tweet us on Twitter, and subscribe to our YouTube channel for the newest RaiderZ videos.
Free to play – Monster-hunting action MMORPG – RaiderZ