By Pinpointerror @ March 7, 2013 at 5:11pm

Greetings, Adventurers!
We're proposing a challenge to the epic boss monster hunter in you. The fight ahead will be difficult past the Grand Wall of Silence as you encounter never-before-seen, deformed, vile, and deadly creatures. To keep the Kingdom of Rendel safe, we need the strongest and most able soldiers to lead the charge.
What is the challenge? Every character who reaches level 35 before the walls collapse at the Grand Wall of Silence will receive an exclusive item pack for their character to prepare for more dangerous quests ahead. This item pack includes items only available when our Broken Silence update is available. That's right! You will have first access to the newest items in RaiderZ – free!
If your character is still not experienced enough, there's no better time to enter RaiderZ to train and get the necessary experience for what's ahead. With the aid of EXP Potions in game, it's never been easier to reach 35! All characters on your account who reach level 35 qualify for this reward!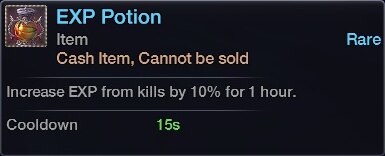 Train with an EXP Potion to get even more experience.

Always remember to hunt together or die alone. Happy hunting!
Not registered? Click here to register for RaiderZ. The best part: RaiderZ is free to play!
Get more fan-exclusive content by liking our Facebook Page, follow and tweet us on Twitter, and subscribe to our YouTube channel for the newest RaiderZ videos.