By Melanderi @ March 29, 2013 at 6:38pm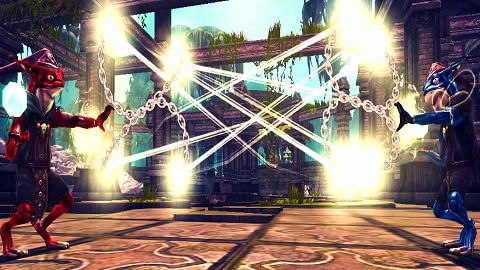 At the center of Cowen Marsh, both geographically and ideologically, the Temple of Renas has become a battleground. The Togatt and Akeron tribes battle for the honor to defend this ancient holy site, and only one can succeed. Choose which tribe you wish to aid, then venture inside the Temple proper to fight for your faction. Inside you will find Ebose guarding the temple, and they do not take kindly to intruders- especially intruders from the enemy tribe!
The marsh has encroached on the temple, but the ebose do not mind – Neither does Kuld, who has made his home in the Renas Statue Chamber.
Mmm… adventurers look TASTY!
Kuld may look friendly, but mind his tail- even the sturdiest of adventurers will be swept away by his powerful swipes. As if teeth, tusks and a tremendous tail weren't enough to contend with, Kuld will also lash out with his long, sticky tongue while spraying poisonous spittle at any too slow to avoid his attack. Keep on the move if you wish to make it back to your ebose friends alive.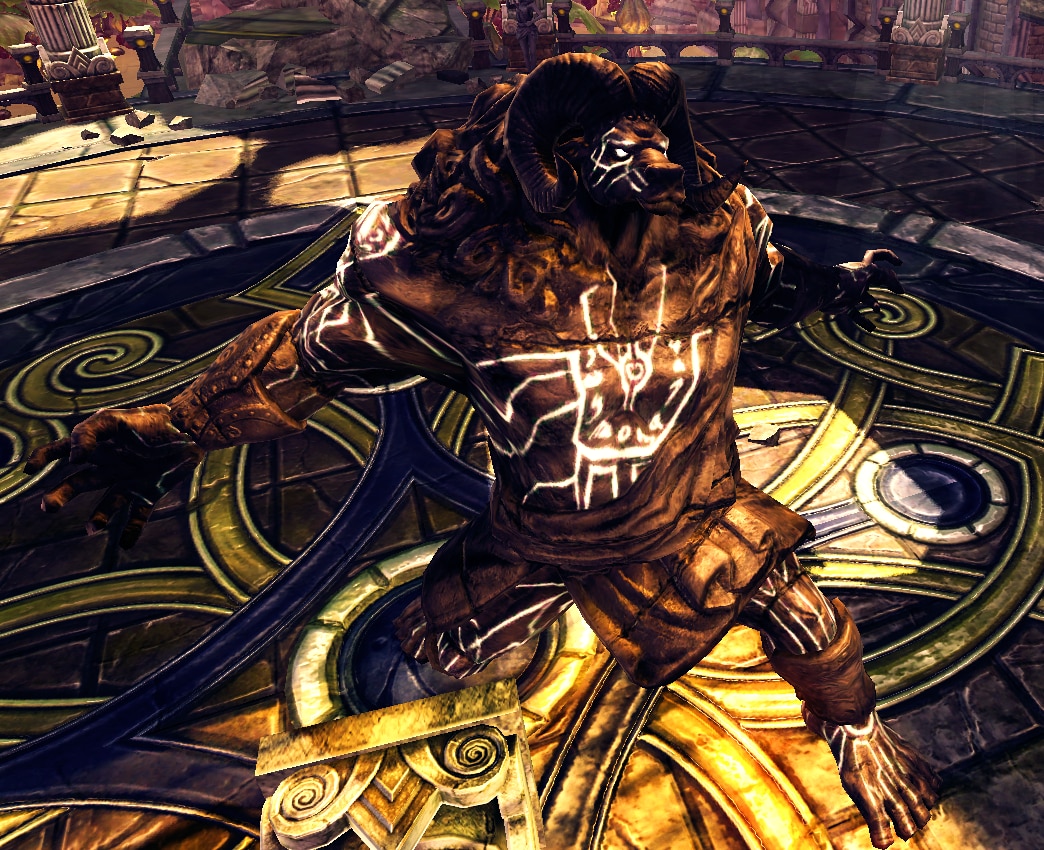 The temple is a massive and filled with mystery – what other evils lurk inside it's cavernous, dilapidated ruins? Find out in the upcoming expansion RaiderZ: Broken Silence.